About Us
Overflow Dumpsters is family owned and operated in Winston-Salem, NC by Brian Gastley. Brian knows firsthand how dealing with life's junk can be a painful process. A few years ago Brian was tasked with the big project of preparing his deceased grandmother's estate for conveyance. A dumpster rental service was needed to clean out the property. Unfortunately, the right dumpsters couldn't be found. Most rental options were too big and designed for large construction sites -- they cost a lot too. After the dumpster was removed from the property, it ruined some of the landscaping, creating more work for the family.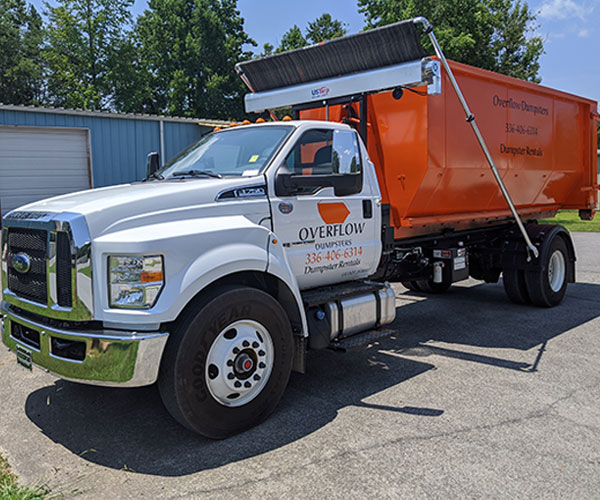 There Must Be A Better Way!
Brian's created Overflow Dumpsters to help the average person get rid of the junk in their life. Our dumpsters and services are designed for you - the homeowners, landlords/tenants, college move in/outs, foreclosure clean outs, estate clean outs, small to medium remodel/landscape projects and anyone who needs to dispose of junk who do not have the means to transport and dispose.
Our Mission
"We know dealing with junk isn't fun. Let us take the load off, so you can focus on what really matters."
Overflow Dumpsters will exceed your expectations by providing top notch customer service and fair market rates.


We are dedicated to hard work and committed to exceeding your expectations.


The foundation of our model is that PEOPLE matter.


Our success is a direct reflection of how many people that we can help.